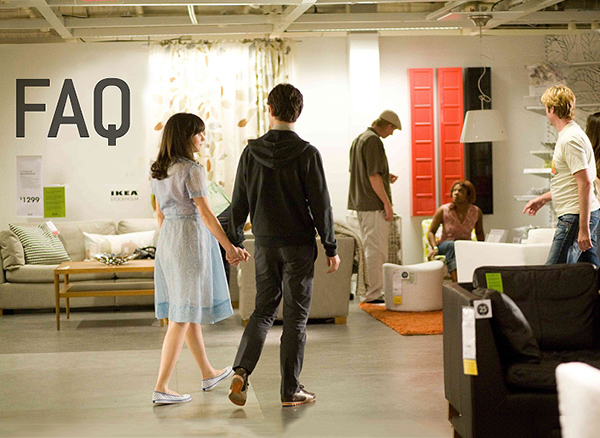 Where do you buy these clothes?
I bought the clothes from many different stores. My top 3 favorite sites are Modcloth, Etsy and Ebay. Oh, and thrift stores, many thrift stores!
You want to sell some clothes?
Hmmm not at the moment! It was a lot of work to find them, hehe. ;-)
Why do you try to be the Zooey? Be yourself!
I think you don't understand the spirit of the project ... The idea is just to recreate the style of Summer. But, curiously, people that say usually don't know me. If you knew me you would know that there is a Ila beyond the site. And what fault do I have if I was born so similar to her, dammit! hehe. :-P
Your haircut is purposeful to look more like Zooey?
Well, as you can see in my childhood photos in the post "Who am I" I always had brown hair and bangs. Of course, as every woman had my phases of redhead, blonde ... but no use, I always end up going back to the roots!
Did someone confuse you with Zooey?
People look up, comment, but never ask. I have the impression that even if I was Zooey herself, no one would do that, hehe. Especially outside Brazil, where they really respect the privacy.
Zooey (or someone of production) has seen the site?
Once Jen Lukehart (set decorator) favorited one twit, but did not comment about it. If any of you saw the site, give a sign of life! hehe.
What other movie inspires you?
I love Fabulous Destiny of Amelie Poulain! With the wonderful soundtrack, vibrant colors and that retro parisian air.
If you have more questions, you can leave here in the comments that I say! :-)